Jimdo invites top notch speakers from all over the world!
Last week Jan Lehnardt (aka @janl), lead-developer of CouchDB, co-organizer of JSConf.eu visited Hamburg. He is well known for awesome talks and keynotes at various conferences across the world. So when we invited him to see the coolest company in town - of course he couldn't decline.
So, we met on Wednesday for lunch at our very own Chez Sam (Jimdo's own restaurant with freshly cooked meals every day), we enjoyed an awesome lunch and had inspiring chats.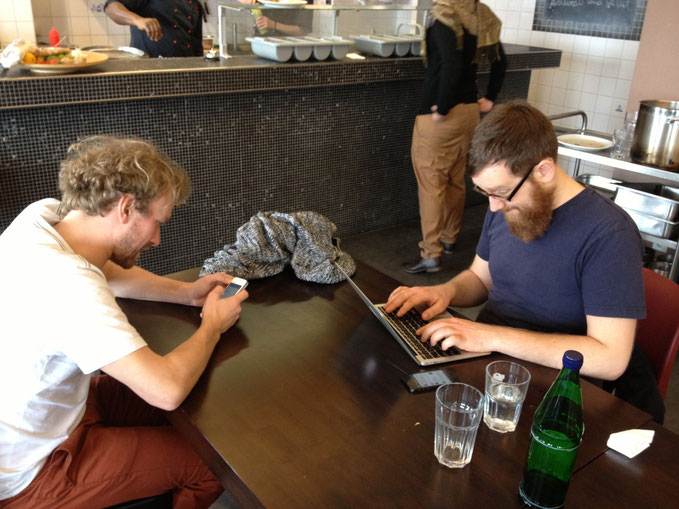 After lunch we had the opportunity to be inspired by Jan. He agreed to give two talks to our lucky Jimdo devs. In the spirit of open source, he agreed to let us film and share the talks freely online.
The first one was regarding CouchDB and Jan stressed his and our common love of RESTful interfaces and the simplicity of using HTTP as an application protocol.
Note: Talks are all in German
This talk was an obvious choice because Jan is basically Mr. CouchDB, he co-wrote the book.. and even those of us who had used CouchDB learned something new, for example, about the new Couch-like TouchDB (for native mobile apps) and PouchDB (for web browsers). Both of these cool projects can sync with existing CouchDB instances. The next one was about hood.ie an offline-first client-side web framework for front end developers he's collaborating on with Gregor Martynus (@gr2m) and Alex Feyerke (@espylaub).
Totally tired and happy after this two awesome talks, we said goodbye to Jan - thank you for coming and please stop by next time you're around in Hamburg.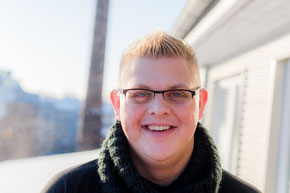 Ole began at Jimdo in December 2012, where he's referred to as "O Captain My Software Captain!" He has a wide range of interests as a developer (system architecture, deployment, and more), and he loves attending tech conferences, where his favorite thing to do is spread the word about Jimdo.